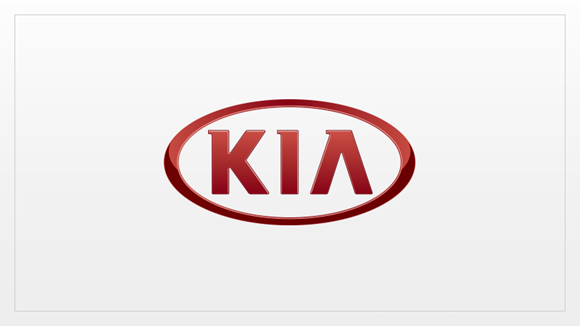 Frankfurt, July 29, 2009 – The three young artists intentionally chose the name of Korea's capital, Seoul (pronounced "soul") for their name. The 'Seoulmates' – 'SM8' for short – interpret traditional Korean art in their figurative graffiti pictures. On their six-week tour of Europe, the German-Korean Mogi and the Koreans Artime Joe and Jay Flow, are going to create large-scale graffiti live, as well as staging smaller exhibitions. 

The street artists will be traveling through 12 cities across Germany, the Netherlands, and Denmark receiving support at the various stops of their tour from other well-known celebrities of the graffiti art scene, including Can2, Atom, WOW123, probably 'best-known' woman graffiti artist MadC and the European crew LoveLetters.

The 'Seoulmates Europe Tour 2009' will start on Saturday, August 1st, at the 'One Wall Free' graffiti event in Frankfurt-Hattersheim (Karl-Eckel-Weg 1, starting at 12 noon). The trio will receive their tour vehicles the day before in Frankfurt – Kia Motors Germany is providing the artists with two Kia Soul cars which will be turned into objects of art in the course of the tour. One of the Souls will be personally transformed into works of art designed by the Seoulmates themselves, while all the participating graffiti artists will be leaving their 'tags' (their personal artistic signatures) on the second model.

Photo and video documentation on the internet
From Frankfurt, the tour will take in Heidelberg, Bremen, Copenhagen, Braunschweig, Halle, Mainz, Erfurt, Berlin, Amsterdam and Eindhoven to arrive in Antwerp for a 'grande finale' at the CAN-IT Festival.

The 'live' paintings in the specific cities will involve artistically decorating large public walls provided by the cities. To this end, all participating artists will get together at the site to develop a concept focusing on figurative graffiti. A camera team will accompany the tour and regularly produce films which will then be posted, together with photos of the events, at the website www.seoulmates.de (starting July 31, 2009 online) or on YouTube (www.youtube.de).

At the close of the tour on 14 September, the evening before the Frankfurt Motor Show begins, the graffiti artists will return to Frankfurt to transform another Kia Soul into a graffiti artwork at the traditional Kia media event in its European Headquarters.

"We feel a strong connection with this modern, up-and-coming art form," says Peter Schreyer, Chief Designer Officer of the Kia Motors Corporation. "The Kia Soul is ideal for a street-art campaign like this one. The car is a kindred spirit for the young artists. The Seoulmates tour symbolizes the fascinating potential that opens up when Korea and Europe cooperate, as we at Kia Motors know from our own experience."

SM8 – the Seoulmates
The Seoulmates Trio grew out of a duo: the two Koreans Artime Joe (Jo-In-Jun) and Jay Flow (Im-Dong-Ju) founded the JNJ – Joe and Jay – graffiti design office in Seoul in 2001. Together they created many successful exhibitions and commissioned works of graffiti art. In 2006, they were joined by Mogi (Christian Yun-Song Meyerholz) who is German-Korean and has been a fan of graffiti ever since childhood. Together they founded the 'Seoulmates'.

Mogi, is currently studying communication design in Braunschweig. The Seoulmates first went on tour in 2007, going from Braunschweig to Berlin, Cologne, Frankfurt, Mainz and Barcelona. Back then, SM8 was already collaborating with well-known graffiti artists such as Pez, Numi, Malicia and Can2. Their second tour, in August of 2008, took them to the South Korean cities of Seoul and Busan. The up-to-100 square meter walls, which they painted and transformed, attracted a great deal of attention and were captured in a documentary film.

Seoulmates Tour 2009 stops and 'guest' graffiti artists
Aug 1 / 2 Frankfurt Bomber, Kent, Atem, Mogi
Aug 5 / 6 Heidelberg Atom, JnJ, Mogi
Aug 8 / 9 Bremen WOW123, SM8
Aug 11 / 13 Copenhagen Tiws, Soten, Zombie, SM8
Aug 15 / 16 Braunschweig Beet, SM8
Aug 17 / 18 Halle MadC, SM8
Aug 22 / 23 Mainz Can2, SM8
Aug 25 / 26 Erfurt Akut, SM8
Aug 28 / 30 Berlin Kacao77, SM8
Sept 4 / 5 Amsterdam Juice, SM8
Sept 7 / 9 Eindhoven Loveletters, SM8
Sept 10 / 12 Antwerpen CAN-IT-Festival (www.can-it.be): MadC,
Dome, Tasso, Tshunc, Help, Zone56,
Biserama, 3 Steps, SM8

Further details on events and times, as well as more information on the Seoulmates Tour 2009 can be found at www.seoulmates.de.


Kia Motors Europe
Kia Motors Europe is the European sales, marketing, and service arm of Kia Motors Corporation. With its headquarters in Frankfurt, Germany, it covers 32 markets in Europe.
About Kia Motors Corporation
Kia Motors Corporation ( www.kia.com ) – a maker of quality vehicles for the young-at-heart – was founded in 1944 and is Korea's oldest manufacturer of motor vehicles. As part of the Hyundai-Kia Automotive Group, Kia aims to become one of the world's premier automotive brands. More than 1.4 million vehicles a year are produced at 13 manufacturing and assembly operations in nine countries. These vehicles are sold and serviced through a network of distributors and dealers covering 172 countries.
Kia today has more than 40,000 employees and annual revenues of almost US$17 billion. It is the major sponsor of the Australian Tennis Open.
Kia is also an official automotive partner of FIFA – the governing body of the FIFA World Cup – as well as a EUROTOP partner of UEFA.
Kia Motors Corporation's brand slogan – 'The Power to Surprise' – represents the company's global commitment to surpassing customer expectations through continuous automotive innovation.
Press Contact
Ilona Tzudnowski
PR Manager Europe
Tel +49 69 850 928 357
Email i.tzudnowski@kia-europe.com

Kia Motors Europe GmbH
Theodor-Heuss-Allee 11, 60486 Frankfurt, Germany.
Tel +49 69 850 928 352
Fax +49 69 850 928 399